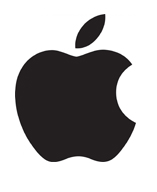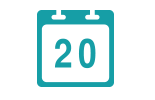 date of creation
1976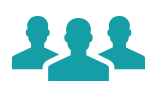 number of employees
60 400
ACTIVITIES
IT, computer electronics.
HISTORY
On the 1st of April 1975, Steve Jobs and Steve Wozniak founded a small computer company in the garage of the Jobs house in California. Later, this company became known as the Apple Inc. The company was officially registered on the 3rd January 1977 as  « Apple Computer».
In January 2007, as part of the product diversification strategy, « Apple Computer » was renamed to the simple « Apple Inc.». On the 25th of August 2011, as Steve Jobs became severely ill, Tim Cook succeeded him as a CEO of the group.
DESCRIPTION / KEY FACTS
Apple is an international US-based IT and electronics company producing personal computers, consumer electronics and computer software. One of the most famous brands operated by Apple are Macintosh, iPod, iPhone, iPad and the software platform iTunes.
Apple is the second largest consumer electronics company in the world, preceded only by Samsung. Apple's total turnover in 2011 accounted to more than 170 billion USD. In 2013, the company reported total revenues of 37 billion USD. Apple Inc. operates more than 415 Apple stores in 13 countries worldwide, as well as an online shop.
The Apple group stands out from the other leading companies in the industry for  innovativeness, ergonomics and unique design of its products, as well as for creativity of its advertising campaigns.