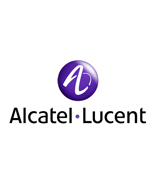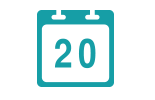 date of creation
2006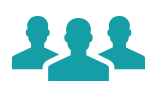 number of employees
72 000
History
Alcatel-Lucent was founded in 2006 through a merger of Alcatel and Lucent, an American and French telecommunication services companies. First year after the merger was challenging for Alcatel-Lucent, and forced it to cut a significant amount of jobs, despite a negative impact on corporate reputation of the company.
Alcatel-Lucent attempted to rescue the company by several strategic acquisitions. The following year, the group acquired Tropic Networks Optical Networks Canada and the NetDevices, a developer of services gateway products for enterprise networks, as well as Thompson Advisory Group, a communication consultancy company and Tamblin, a TV-technology provider.
In 2008, to increase competition against Ericson, Huawei and ZTE, Alcatel- Lucent signed a cooperation agreement with NEC Corporation, a Japanese industrial giant specializing in IT and communication. In January 2013, still facing financial difficulties, the Alcatel- Lucent group took a decision to borrow 2 billion euros and pledge its 29,000 patents. In October 2013, the new CEO of Alcatel- Lucent announced a radical restructuring plan that entailed some strategic investments, and would result in cutting of jobs and closure of some offices.
Key facts
Alcatel-Lucent is a telecommunication solutions provider, offering products and services to the companies operating fixed and mobile access, as well as IP and cloud networking . Alcatel-Lucent customers include enterprises, service providers, and government agencies.
Alcatel-Lucent operates in four key areas: IP platform management, routing management, IP transmission, and mobile and fixed network management.
Research and development is very important for Alcatel-Lucent, making it one of the most innovative companies worldwide. The group is included in the Thomson Reuters top 100 innovators list. In 2013, Alcatel-Lucent was named an Industry Group Leader for Technology Hardware & Equipment sector by the Dow Jones Sustainability Indices.
Alcatel-Lucent operates across more than 130 countries.
In 2013, the Group's reported total revenues in amount of 14.4 billion Euros.