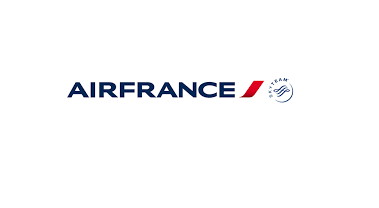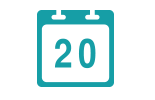 date of creation
Air France - 7 October 1933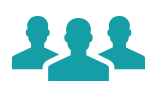 number of employees
84,602 (as of end of 2016)
Founded in 1933, Air France is the national carrier and serves 36 national destinations as well as 175 destinations in 78 other countries. In 2003, Air France merged with KLM Royal Dutch Airlines to form Air France-KLM. 
History
Air France was formed in 1933 as a result of the merger of five French airlines: Air Union, Air Orient, Compagnie Générale Aéropostale, Compagnie Internationale de Navigation Aérienne and Société Générale des Transports Aériens. The latter of those was France's first commercial airline founded in 1919. Between them, these airlines had already established extensive networks across Europe, as well as to French colonies in Africa and to other countries. For the duration of WWII, Air France used Casablanca in Morocco as its base of operations. 
In June of 1945, with the war over, France nationalised all its air transport companies and in December of the same year, the French government appointed Air France to manage France's air transport network. The airline appointed its first flight attendants in 1946 and also opened its first dedicated terminal at Les Invalides in central Paris which was linked to Le Bourget airport by coach. That year, Air France claimed to cover more distance than any other airline at 160,000km. 
In July 1946, Air France commenced their Paris to New York route, a flight that took 20 hours with two refueling stops. By 1948, the company's fleet was one of the world's largest at 130 aircraft. Between then and 1965, they operated Lockheed Constellations worldwide. The French parliament created Compagnie Nationale Air France on the 16th June, 1948. The government initially held 70% ownership but at some points this reached almost 100%. 
As the jet age arrived, Air France prepared for it by moving its base to the new Orly Airport in 1952. The following year, they started operating the world's first passenger jet, the de Havilland Comet series 1. Also in 1953, the government instructed Air France to share long-haul routes with private carriers. Then in 1960, the government transferred the company's domestic monopoly to Air Inter though they were given a stake in Inter as compensation. 
With the new wave of passenger jets in the 1960s, the company could offer shorter and uninterrupted flights and they were also one of the first airlines to operate Boeing 747s. 1963 saw the government formally divide more of the long-haul routes to include more private airlines.
As of 1974, Air France began to move most of its operations to Charles de Gaulle and in the same year they became the world's first operator of the Airbus A300. 1976 saw the commencement of its Concorde services with a flight time from Paris to New York of 3 hours 23 minutes. This service continued daily until May of 2003. By 1983, the airline was the fourth –largest passenger carrier in the world. In 1986, the company lost their monopoly on many routes they had controlled since 1963. 
In January of 1990, the company was enlarged through mergers with Air Inter and Union de Transports Aériens, part of a French government plan to create a unified national air carrier. As of September, 1994, a new holding company – Groupe Air France – started operations. February of 1999 saw partial privatisation of the airline. 
Then on the 30th September, 2003, Air France merged with KLM to form Air France-KLM. The new company's ownership initially consisted of 81% Air France shareholders and the rest to KLM shareholders.