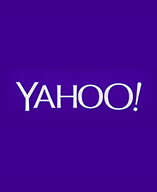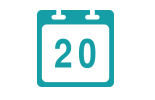 date of creation
1994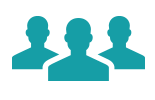 number of employees
11 500
Yahoo! Inc. is a US-based international Internet company, providing web search, instant messaging, mailing and many other online services and web-content through its portal. Currently, Yahoo! is one of the most popular sites in the United States. About 700 million people visit Yahoo websites every month.
History
Yahoo! Inc. was founded in January 1994 by two Ph.D. students in Electrical Engineering at Stanford University, Jerry Yang and David Filo. Initially, Yahoo! was created as an online website directory. By 1994, a number of users of the website increased to several thousands, and Yang and Filo turned it into a general purpose index that was accessible for everyone.
Yahoo is sometimes said to stand for "Yet Another Hierarchical Official Oracle", but the founders of the company say that they chose the name because they consider themselves to be Yahoos, named after the uncivilized half-animals in Jonathon Swift's classic book Gulliver's Travels.
By 1998, Yahoo! stock price increased rapidly during the dot-com bubble, Yahoo! closed with $118.75 a share on January 3, 2000, which was the highest rate ever achieved by the company. However, in 2001, it reached a low of $8.11. The company had to find a new engine of growth to keep the leading position at the market.
In 2000ies, Yahoo! began to develop its own search technologies that were implemented in 2004. The company developed new products and services for its customers, and starting from 2007, Yahoo! began to offer it users an unlimited email storage.
In 2011, Yahoo! had a market capitalization of US$22.24 billion. A new CEO of the company, Scott Thompson, announced a complete restructuring of the company and a cut of 2,000 jobs or about 14 percent of its 14,100 workers, expecting to save around US$375 million annually after the layoffs.
On May 13, 2012, Thompson left the company, and on July 16, 2012, Marissa Mayer was appointed as a President and CEO of Yahoo! Inc. Under Marissa, the company's internal processes continued to change. She introduced new reporting systems and converted all remote employees to in-office. Yahoo! also made some large acquisitions; inter alia a US$1.1 billion purchase of blogging site Tumblr, social Web browser corporation RockMelt, and a web-analytic company Flurry.
Quick facts
Yahoo! offers about 50 different online services through its web portal. In terms of a market share Yahoo! had 10.1% of search market share in the beginning of 2014. In the end of 2013, total revenues of the company achieved USD 4,68 Mln.