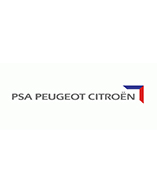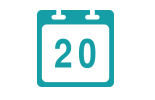 date of creation
1976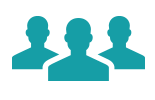 number of employees
194 682
PSA Peugeot Citroën reported 54.1 billion euros in turnover in 2013. That year, the company sold about 3 million cars worldwide.
The Group is present in 160 countries and employs about 195,000 people. 109000 employees are working for the Automobile Division, and others are with the supplier company Faurecia, where PSA holds 51.7% of shares, or the affiliate Banque PSA Finance. In France, the PSA Group employs 84,000 people.
Manufacturing facilities of the Group are mostly located in Europe. Out of 15 production plants, 11 are located in Europe, and almost half of them – in France.
Historic manufacturing plants in France are located in Aulnay-sous-Bois, Sochaux, Mulhouse, Rennes, and Poissy. The Citroën plant at Paris Quai de Javel was the first plant of the brand. In 1975, the plant produced its last car: the DS. The whole production was then transferred to Aulnay-sous-Bois, a plant that was closed in 2013, but could reopen as a museum or a business incubator.
In Europe, PSA is also present in Spain, Portugal, the Czech Republic and Slovakia.
Since the early 2000s, the Group launched operations in Brazil, Argentina and Russia. In China, the Group operates through a partner, Dongfeng Motor. Chinese manufacturer now has 14% stake in the Group, the same as the French state. PSA production facilities are located in Wuhan in central China.
Today, the future of the Group is more in Asia than in Europe. Indeed, in the times of economic crisis in Europe, automotive industry sales volume decreased significantly. Between 2007 and 2013, car sales in Europe fell from 16 million to only 12 million.
In 2017, the headquarters of the Group moves from Paris to Rueil-Malmaison in Hauts-de-Seine.
History
The PSA Group was formed as a result of a merger between Citroën and Peugeot, two largest industrial manufacturers in France. Peugeot was founded in Sochaux in 1882 by Peugeot family. In 1889, the Lion brand presented its first vehicle: a steam tricycle Serpollet-Peugeot. Few years later, Armand Peugeot designed the first gasoline-powered car named "Type 2". It was Peugeot's first gasoline-powered quadricycle with Daimler engine.
The Group committed to technology and innovations throughout all of its history, developing new vehicles equipped with modern gasoline-powered engines and tires from other industrial manufacturers such as Daimler or Michelin. In 1929, Peugeot introduced automated assembly line for Peugeot 201. It was the first Peugeot to carry a name comprising three numerals with a central zero – a tradition that Peugeot kept till nowadays.
Another member of the PSA Group, Citroën, was founded by Andre Citroën in 1919. The same year, Citroën produced his first car, "the Type A", and sold about 10,000 vehicles. In the 1920s, Citroën participated in international auto shows and motor races, as well as other marketing and advertising events. In 1929, Citroën launched its first truck, and introduced a number of new car models. In 1948, the 2CV, and in 1955, Peugeot DS were presented to the world at the Paris Auto Show. Citroën is also famous for its racing cars, especially after tremendous success of Sebastien Loeb, who won the world racing championship a record nine times in a row.
Since 1 June 2014, Linda Jackson, English businesswoman, is a new CEO of Citroën.
Key facts
PSA Peugeot Citroën, founded in 1976 and headquartered in Paris, provides employment for 195 000 people worldwide.