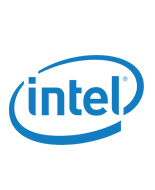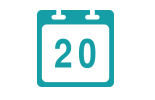 date of creation
1 968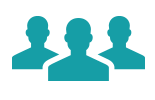 number of employees
106 700
Intel Corporation is engaged in development and manufacturing of integrated technology, such as microprocessors, motherboards, memory cards, graphic processors, software and IT architecture. Intel supplies its products to IT and telecom hardware producers. Through its subsidiary McAfee, Intel also provides IT security services.
Intel is headquartered in Santa Clara, California. As of December 2014, the company employs 106 700 people all over the globe. 51% of employees are based in the USA. By 2020, the company committed to invest 300 million USD to help women and minorities achieve greater representation.
In 2014, Intel achieved revenue of 55.9 billion USD, a 6% increase comparing to the previous year. 18% of revenue was associated with Hewlett Packard products, 16% – with Dell products and 12%- with Lenovo Group Limited.
In 2015, Intel came up with a new invention – a device to notify parents if they left their child in a car. The same year, a company installed wind turbines on the roofs of their office in Santa Clara, with an aim to explore the possibilities of the green energy.
Since 2013, Intel is sponsoring FC Barcelona football club.
History
Intel was founded in 1968 by microprocessor inventors, Robert Noyce and Gordon Moore. Originally, the company's name was NM (Noyce and Moore) Electronics. Later it was renamed into Integrated Electronics Corporation, Intel. The company was founded in Mountain View, Califonia. Robert Noyce is known as an inventor of the integrated circuit, and Gordon Moore is famous for the "Moor's law": the observation that the number of transistors in a dense integrated circuit doubles approximately every two years. This observation is true until today.
Before founding Intel, Gordon Moor and Robert Noyce worked as a Director of Research and Development at Fairchild Semiconductor. In 1968, they jointly founded their own company, with financial assistance of Arthur Rock. Very soon, they were joined by the third "refugee" from Fairchild Semiconductor, chemistry engineer Andrew Grove. The next year, they have developed their first memory module, the 3101. In 1970, the company office moved to Santa Clara, in the Silicon Valley. And in 1971, they created the first commercial micro-processor. The new microprocessor, named 4004, possessed the performance characteristics of a 66m3 processor, and it was only 10mm3. A revolution! A year later, Intel developed 8008, that was twice as powerful as 4004. Then, every second year, the company created increasingly powerful micro-processors: Intel 8080 in 1974, 80486 in 1989, Pentium in 1993, and ten years later – Pentium M, and Core in 2006. Intel became the number one in production of microprocessors.
Intel cooperated with other IT companies such as IBM, Dell or Acer. In the beginning of 2000, Intel acquired several other companies, such as IT security company McAfee (2010). Intel runs factories overseas since 1972; one of their production facilities is located in Malaysia.
Key facts
Intel Corporation, headquartered in Santa Clara, California, was founded in 1968 and employed more than 106 000 all over the world, as of December 2014.