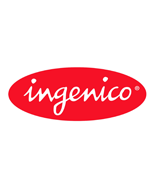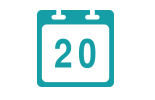 date of creation
1980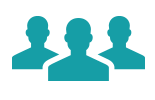 number of employees
4,500
ACTIVITIES
Providing the technology to support secure electronic financial transactions, including point of sale payment terminals and related services.
HISTORY
In the 1970's, electronic card-based payment systems began their evolution. In 1980, with a capital of 500,000 French francs (€75,000 approximately) and a staff of four, Jean-Jacques Poutrel and Michel Malhouitre founded Ingenico as a French limited company. Their first customers were in the hotel and hospitality sector. They achieved a major breakthrough in 1983 with the design of the Monic 1810 payment terminal, which proved hugely popular in Australia, New Zealand and France. In 1985, the company responded rapidly to the decision by the major French banks to use the magnetic strip 'smart' cards as methods of payment, by designing new terminals capable of reading microchips as well as magnetic strips. In addition to its pioneering innovation, a strategy of ambitious corporate acquisitions enabled Ingenico to expand internationally throughout the 1990's and the early 2000's.
In 2009, Ingenico partnered with Hypercom and VeriFone, at the time its two largest competitors, to create a non-profit organization – Secure POS Vendor Alliance – whose goal is to increase awareness of and improve the security of the electronic payment industry security. In 2011, Ingenico integrated Pennies, the electronic charity box, into one of their market leading mobile Chip and PIN payment terminals, allowing retailers to 'switch on' the Pennies solution so their customers can add a micro-donation (less than US$1) to their bill when paying by card.
In 2011, for the first time, the company generated more than €1 billion in revenue.
DESCRIPTION / KEY FACTS
For the 2012 financial year, Ingenico reported revenues of euro €1,206 million. The company has more than 20 million point-of sale machines installed, with more than 250 different ways of collecting payments electronically. In 2012 it managed more than 3 billion transactions.