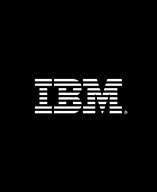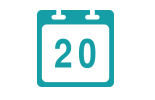 date of creation
1911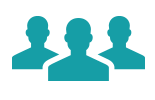 number of employees
433 362
IBM is an US-based multinational technology and consulting corporation with a headquarters in Armonk (New York, USA). It is also the largest computer corporation in the world. IBM specializes in design, manufacturing, and marketing of computer hardware and software, infrastructure, hosting and consulting services.
History
IBM was founded as a Computing Tabulating Recording Company (CTR) in 1911, following the merger of Computing Scale Company and Tabulating Machine Company. In 2024, CTR changed a name into a later world-famous "International Business Machines Corporation". The nickname of the company is "Big Blue", received due to the common use of blue color in its products. In 1980, IBM launched its IBM PC project in cooperation with Microsoft. Between 1970 and 1980, IBM was the solely company in the world to be listed on the stock market. In 2004, turnover of IBM achieved USD96 billion.
In 2005, IBM PC division was sold off to a Chinese corporation Lenovo, and IBM continued to focus solely on corporate software and integration services.
In 2006, total revenue of the company amounted to USD 91.4 billion, with net income of USD 9,4 billion. From 2004 to 2007, IBM invested USD 4.1 billion into transformation of data centers.
In the end of 2011, for the first time since 50 years, IBM passed Microsoft on the stock exchange and became the second most valuable technology company worth USD214 billion, confirming the success of the IBM's decision to focus on corporate software and services since 2005.
Key facts
IBM is present in 75 countries. Currently, China, Russia, Brazil and India are the key drivers of the company's growth.
IBM invests heavily into research and development. At present, the company has 12 research laboratories worldwide and, as of 2013, has held the record for most patents generated by a company for 20 consecutive years. Throughout the company's history, there were five employees who have won the Nobel Prize. Notable inventions by IBM include the automated teller machine, the floppy disk, the hard disk drive, the magnetic stripe card, the relational database, the Universal Product Code, Watson artificial intelligence and many others. In 2014, the company announced a plan to invest USD 3 billion into research and development over the next 5 years.
In 2013, total revenue of the company reached USD 99.751 billion. IBM stock is listed on the New York Stock Exchange, the Chicago Stock Exchange, and outside the United States.