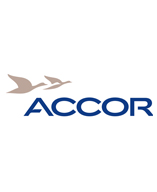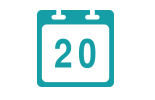 date of creation
1967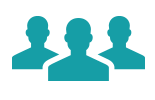 number of employees
160,000
ACTIVITIES
Accor is a multinational French hotel group, with corporate operations in 92 countries across 5 continents, involving 3,500 hotels ranging from budget to 5-star luxury.
HISTORY
In the 1960s Paul Dubrule and Gérard Pélisson were both working for major computer firms and living in the United States. In France, the travel industry was booming. They observed that new hotels were opening only in major urban areas such as Paris. Having seen the success of American lodging properties in suburban areas and along major highways, they went into business together, and in 1967, founded the SIEH (Société d'investissement et d'exploitation hôteliers) hotel group and opened their first American-style Novotel hotel outside of Lille in northern France. In 1974, the ibis brand was launched, with its first hotel opening in Bordeaux. The following year, the expanding company acquired the Courtepaille and Mercure brands. In 1980 SIEH acquired the luxury Sofitel hotel brand, which at that time consisted of 43 hotels.
In 1983, the Group changed its name to the Accor Group. Having already acquired a luxury brand name, in 1985 the company targeted the opposite end of the market by launching the Hotel Formule 1 brand, which offered very basic accommodation at very low prices. By 1986 Accor's revenues had reached around $2 billion, with net profits of $32 million. The Novotel brand remained the most profitable while Sofitel faced stiff competition in the luxury hotel market, particularly from American properties. Accor's European operations contributed three-quarters of its global revenue, with more than half coming from hotels and the remainder from its food service operations.
In 1990, Accor entered the North American market by acquiring the Westin Hotels and Red Roof Inn chains.
By 2001 Accor took its Sofitel brand to Asia. The group purchased a minority stake in the Hong Kong based Century International Hotels, and used its Sofitel brand to open deluxe establishments in China and Vietnam. Since then Accor has also expanded its operations in Latin America, across the Middle East and also into Australia.
DESCRIPTION – KEYS FACTS
Accor Group generated revenue of €5,536 million in the 2013 financial year, and an operating profit of €446 million. Accor's hotel portfolio includes the brand names Sofitel, Pullman, Grand Mercure, Novotel, Ibis and Hotel Formule 1.