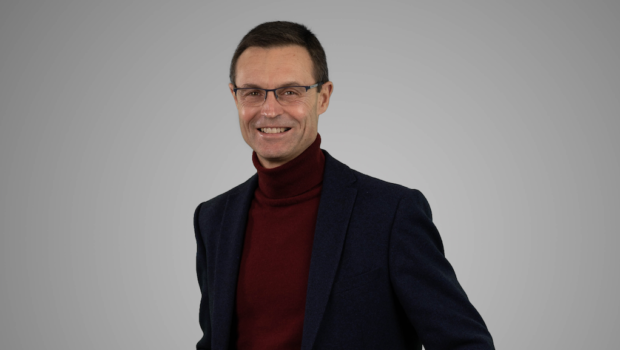 Thierry Lefebvre is a French entrepreneur born in 1964. With over 27 years of experience working for companies in the medical and pharmaceutical sectors, he built solid expertise in finance, strategy, negotiation, and management. 
Current position: Thierry Lefebvre is the CEO of Thylédis – Le corner médical, a French company specializing in the sale and rental of medical equipment. He is also the founder of L.I.C.E.F.I – Investment and Consulting, an agency that aims to assist innovative companies in their growth.
Training: After graduating in Finance from French business school Sup de Co in 1987, Thierry Lefebvre completed his training by several types of sessions : »Tax & Management » at HEC Paris (1992), « Mergers and Acquisitions » at INSEAD (1995), « Entrepreneurship » at institut régional des chefs d'entreprise (2009), etc.  Through his academic background, he specialized in Business strategies and acquired expertise that pertains to companies' Mergers and Management. 
Career: Thierry Lefebvre began his career in 1987 at Price Waterhouse where he provided support to French and international companies from Paris and Douala. He then joined the pharmaceutical group Laboratoires Servier and managed the financial affairs of the Group's German activities. Following two years as Finance Manager at GE Medical Systems Europe for several of its regional branches, he became the CEO of Percon Europe in 1998, and the International COO of Europstat—nowadays known as Umanis—in 2000. Thierry Lefebvre spent seven years at Depolabo Pharma Logistics as General Manager and CFO, while also joining its Directoire. In 2010, he joined Sanofi Aventis and began to operate in Algeria as Country General Manager, before returning to France as the Head of Operations Health care Solutions in 2013.
As of today, Thierry Lefebvre is the CEO of Thylédis, formerly known as Le Confort Médical, a company that helps and furnishes equipment to elders with diminishing autonomy.
In parallel, Thierry Lefebvre began his consulting activities in 2009 and launched his own agency L.I.C.E.F.I. in 2017, which provides advice to ETIs and mid-sized companies.