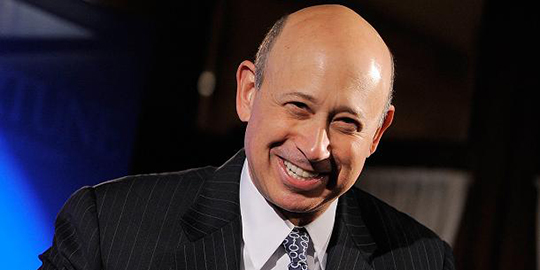 Lloyd Blankfein, born on September 20, 1954, is the ceo and chairman of Goldman Sachs, Inc.
Education
Lloyd Blankfein studied law at Harvard College. In 1975, he earned his Bachelor of Arts, and in 1978 he received his Juris Doctor from Harvard Law School.
Career
Lloyd C. Blankfein began his career at the law firm Donovan, Leisure, Newton and Irvine as a corporate tax lawyer. In 1982, he was hired by J. Aron & Co, the commodities trading arm of Goldman Sachs in London, as a salesman in precious metals. In 1988, he became a partner and in 1994, he was named co-head of the J. Aron Division. In 1997, Blankfein became the co-head of the newly formed Fixed Income, Currency and Commodities Division. He was appointed vice-chairman of Goldman Sachs in 2002; and became chief operating officer and president of the firm in 2003.
Blankfein also serves on the Board of Overseers of Weill Cornell Medical College, on the Board of the New York charity organisation Robin Hood Foundation, and as the Gala Chairman of the New York Asia Society of the Rockefeller family.