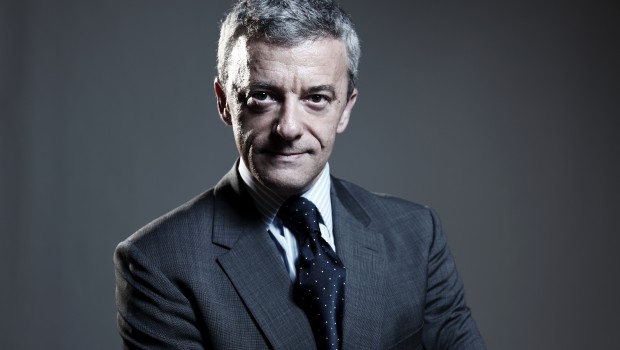 Christophe Juarez is an expert in the luxury and wine industries. Since 2011, he is the CEO of H. Mounier.
Qualifications
Christophe Juarez obtained a Master's Degree in Management Sciences from the University of Paris, Dauphine, in 1981. He completed his initial training with a degree from the French Institute of Management in the field of Corporate Governance in 2009, and lastly at the National Conservatory of Arts and Crafts in " Innovation Management Cycles " in 2011.
Career
Christophe Juarez is an expert in Luxury Brand Management with a focus on international development strategies. Christophe Juarez pursued a specialized knowledge purely in the world of luxury markets on three continents : Europe, North America and Asia. His early years at Chanel led him to various successful positions from 1984 to 1996 within the Fashion Division (watch diversification project) or with the International Fragrances Marketing Department (launch of Egoïste and Allure). He then joined the Spanish subsidiary of Bourjois as Managing Director from 1996 through 1998. He opened a national network of perfumeries for this middle mass market cosmetic line. At that point, Christophe Juarez became the Executive VP International Development of Prestige & Collections at L'Oréal Luxury Products, and continued his responsibilities from 1998 to 2000 in order to introduce the new Armani cosmetics range.
In 2001, Christophe Juarez seized the opportunity to join Cartier (Richemont Group) as Senior VP of the Fragrances Division, before making a foray into the wine industry in integrating Laroche SA from 2003 until 2009 as Managing Director. He faced an upscale repositioning in which he created an innovative branding strategy within the wine industry by diversifying and managing the opening of new production sites in Chile and South Africa while defining a "All in One" branding vision across all the portfolio.
In 2011, Juarez was approached by the Cognac Unicoop Group to be nominated CEO of H. Mounier SA.. Within this company, he decided to lead a turnaround strategy enabling him to bring back confidence and commitment to the stakeholders. He rebranded the strategy, moving from a "subcontracting core positioning" to a "Premium segmentation" providing long term added value.
Anecdotes
His experiences in the wine industry inspired his published book, entitled, "France, your wines are off-side" in which he suggests down to earth solutions to renovate the wine industry, "the 12 labors of Bacchus," by shifting from offer driven to demand driven production, by simplifying the "Appellations" system, by speaking the "varietals" language and by promoting the concentration of the key players to generate international acclaimed companies.