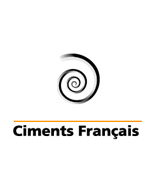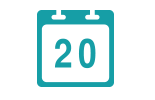 date of creation
1881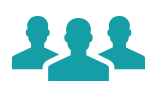 number of employees
14,776
ACTIVITIES
Ciments Français is a French industrial company that specializes in the production of materials required by the construction industries, specifically cement, lime and ready-to-use concrete.
HISTORY
The Ciments Français Company was officially founded in 1881, but its roots can be traced back to 1850 when Emile Smith and Charles Demarle opened a small factory in Boulogne-sur-Mer to produce quick-setting cement. In 1881 their small company merged with Desvres Portland Cement Company and the new company Ciments Français was born.
By 1931 the company had seven factories and had annual sales exceeding 673,000 tons of cement. After World War II the company benefitted from the reconstruction effort, with annual production reaching one million tons.
In the 1970s Ciments Français modernized its production facilities by incorporating advanced scientific technology into its facilities. This enabled production to diversify into ready-mixed concrete and aggregates and facilitated the expansion into the markets of North America, Eastern Europe and North Africa (Morocco).
In 1992 the Italian company Italcementi acquired a 39% stake in Ciments Français. With combined resources and the use of modern production facilities, the new company became a world leader in cement production and sales. By 1998 the company had made corporate acquisitions that enabled its increased expansion into the markets in Bulgaria, Kazakhstan and Thailand. Italcementi increased its share holding to 65% of the total capital. By 2001 annual production and sales were in the region of 30 million tons. By 2007 the company had expanded further to meet the demand in markets in China and Kuwait.
In 2014 Ciments Français is the fifth largest cement producer in the world.
DESCRIPTION / KEY FACTS
Ciments Français operates in 17 countries with 35 cement producing factories and control of 91 quarries. In the financial year 2012 it reported consolidated revenues of €3,727 million euros.