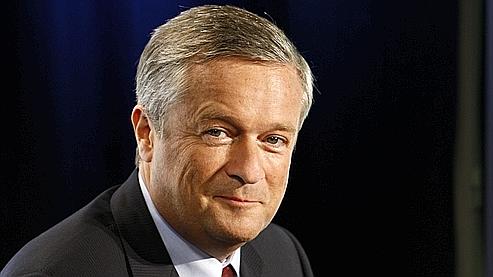 Jean-Marie Messier, born December 13th, 1956 in Grenoble, is a French businessman.
Education
Jean-Marie Messier studied at l'École Polytechnique, where he graduated in 1976. He then attended l'École Nationale d'Administration.
Career
Jean-Marie Messier began his career in 1982 as a financial advisor. In 1986, he became technical advisor for the office of Édouard Balladur until 1989 when he became a banker at Lazard.
In 1994, he became the General Director of CGE (General Water Company) and the right hand man of Guy Dejouany, CEO of the CGE. The CGE is business that holds shares in media, but that specializes in water for the most part.
When Dejouany retired in 1996, it was Jean-Marie Messier that succeeded him as CEO. He began a total transformation of the company and in 1998, renamed it Vivendi Universal. He abandoned Dejouany's strategy completely, and focused the company on media. Vivendi proceeded to become the second biggest communication company in the world.
In 2002, Vivendi registered enormous losses, around a billion dollars each month. The same year, Jean-Marie Messier was forced to resign. Jean-René Fourtou was named the new CEO following Messier's resignation. The severance that Jean-Marie Messier totalled around 20 million dollars, and was vehemently contested.
Jean-Marie Messier then left France for New York, where he created Messier Partners, an agency that specialized in corporate consulting.
In June 2004, he was implicated after an inquiry of the Vivendi accounts. In 2011, he was sentenced to three years in prison for embezzlement of Vivendi funds.
Anecdotes
Jean-Marie Messier was nicknamed J2M (Jean-Marie Messier), then J4M (Jean-Marie Messier Moi-Même (myself)), or J6M (Jean-Marie Messier Moi-Meme-Maitre-du-Monde(myself master of the world)) in a cartoon in Les Guignols de l'info. In 2001, he was made a Knight of the Legion of Honor. He is also known for having been a part of the club "Le Siecle" (the century), which organized gatherings of influential politicians and economists/businessmen.