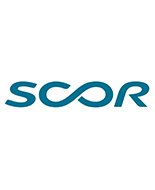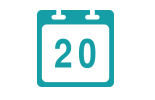 date of creation
1970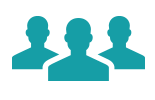 number of employees
2,150
ACTIVITIES
SCOR is a financial services company whose corporate activities are focused on reinsurance, primarily in property, casualty and life insurance products. SCOR Global Investments provides asset management services for its clients.
HISTORY
SCOR was founded in 1970 by the French government. It was an initiative to stimulate an undeveloped aspect of the French reinsurance market and to counter the longstanding dominance of London and New York in this industry.
The company soon began its international expansion by opening offices in Hong Kong (1972), London (1973), Dallas, USA (1974), Spain, Mexico, Columbia and Australia (1976), Singapore and Canada (1977) and Japan (1983).
In 1983, Patrick Peugeot was appointed President and Director General of SCOR. He held this position for eleven years. Through the 1980s and early 1990s Peugeot led the company through an ambitious expansion and diversification programme. This resulted in SCOR becoming the industry leader in France and into the top ten reinsurance companies globally.
In 1989 SCOR merged with UAP Ré, the reinsurance arm of the Union des Assurances de Paris (UAP) company. This led to a process of corporate restructuring during which leading insurance companies Assurances Générales de Paris (AGF) and AXA acquired large shareholding stakes in SCOR.
In the early 1990s the profits of the global insurance industries were badly affected by a series of natural and other disasters. Major financial losses forced a number of mergers that reduced the number of reinsurance companies worldwide from more than 400 in the 1980s to approximately 200 by the mid-1990s. Despite posting losses, SCOR managed to retain a solid financial foundation and a positive cash-flow situation and returned to previous levels of profitability by the end of 1995.
SCOR has continued its international expansion while streamlining its structure and rationalizing its organisation. In 2006 it became the first French listed company to constitute itself as a Societas Europaea. In the same year it received its corporate license to conduct operations in China.
In 2007 SCOR won three prestigious corporate awards in the life and health reinsurance industry in the UK and Ireland and was named 'General Reinsurer of the Year' in Asia.
In 2008 the company was awarded the 'Best International Reinsurer on the Russian Market'. In 2009 Risk Magazine named SCOR as its 'Insurance Risk Manager of the Year'. In 2010 and again in 2011 SCOR was elected 'Best Global Reinsurance Company'. Both Standard & Poor and Fitch have upgraded the company to 'A+' status in 2012.
DESCRIPTION – KEYS FACTS
SCOR's financial reports for 2012 show income from insurance premiums of €9,514 billion. Operating cash flow of Euro €761 million has generated a net income of €418 million. Return on Equity is quoted at 9.1%