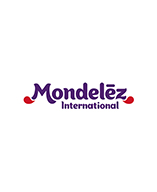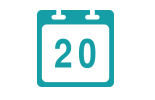 date of creation
2012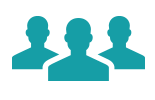 number of employees
110.000
Mondelez International is a multinational American corporation producing beverages and food. Mondelez operates several dozens of world-leading snacks and beverage brands. Nine of the company's brands generate more than a million US-dollars of annual revenue, including Milka, Cadburry, Jacobs Café, Oreao bisquits, Lu and Nabisco, Tang powder beverages and Trident chewing gum. 52 other affiliate companies, such as Suchard, Côte d'Or, Poulain, Toblérone, Carte noire, Jacques Vabre, Carambar, Maxwell House, Malabar, Chiclets, Hollywood, Stimorol, Philadelphia Cream Cheese and Halls bring the company hundreds millions of USD annually.
History
In 1923, Thomas McInnerney, has founded the ice-cream producing company, named National Dairy Products Corporation. Through acquisitions, National Dairy very soon expanded into a full range of dairy products, acquiring more than 55 companies within a decade, including Kraft-Phoenix, the third largest diary producer in the US. In a result, National Diary became the largest dairy company in the United States and the world. The company was listed on the New York Stock Exchange. In 1969, the firm changed its name from National Dairy to Kraftco Corporation and later (in 1976) — to Kraft, Inc.
Kraft Inc. continued growing through acquisitions, merging with largest companies of the food and beverage industry all over the world, such as Jacob Suchard, Cadburry, Lefevre-Utile and many others.
In August 2011, Kraft Foods took a decision to split into two companies—a snack food company and a grocery company. Upon this plan, Mondelez International was founded on the 1 October 2012 following a demerger from the Kraft Foods Group. In 2012, most of the Group's operations took place in Europe (39% of revenue), North America (20%), Asia-Pacific and Latin America (15% each) and Eastern Europe, Middle East and Africa (11%).
Key facts
Mondelez International is a world-leading producer of biscuits, chocolate, chewing gum, candy, coffee and powdered beverages. In 2013, net revenues of the company amounted to $35.3 billion, and operating income was $4.0 billion. The group employs more than 110,000 people across 165 countries.