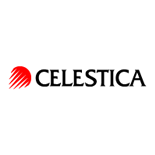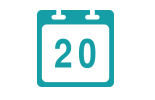 date of creation
1994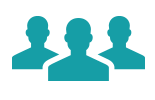 number of employees
42,000
HISTORY
Celestica was founded in 1994 as a subsidiary of IBM.
During the first four years of existence, Celestica quickly expanded, acquiring several companies, such as Onex Corporation, International Manufacturing Services in Asia and Design Distribution in Europe.
In 2000, Celestica began to manufacture mobile phones for Motorola and established a subsidiary company in Japan. In 2001, Celestica signed a manufacturing contract with Alcatel Lucent.
In 2001-2005, Celestica struggled with recession that followed the crisis in telecommunication and IT sector (dot-com crash). The company laid off more than 3000 employees and suffered heavy losses up until the stabilization of the market in 2008.
Core business of the company suffered a lot due to the competition from the lower-cost Asian manufacturers. In 2005, Craig Muhlhauser, appointed as the new CEO of the company, started to pursue a new strategy, focusing more on establishing Celestica not only in the lower-cost segment but also in higher-margin fields, such as aerospace and health.
Between 2009 and 2011, Celestica acquired Allied Pannels, a medical equipment manufacturer, and Invec Solutions, a warrant management services provider. Another important milestone was the certification of the company's facility in China for aerospace industry manufacturing.
DESCRIPTION – KEY FACTS
Celestica is headquartered in Toronto, Canada. The company is a leading electronic manufacturing services company, operating numerous production facilities worldwide. Celestica is present in about 40 locations in eleven countries in Asia, Europe and America.
Celestica is an international electronics design and manufacturing company, providing a range of value-added services such as systems assembly, fulfillment, maintenance and supply chain management services.
Celestica has more than 100 customers, the largest customers being HP, IBM, Intel and Blackberry (RIM).
Shares of the company are publicly traded on the Toronto (TSX) and New York ( NYSE) Stock Exchanges. In 2013, the total revenue of Celestica amounted to 5.8 billion U.S. dollars.
Celestica received numerous awards for the product quality and innovation, including the Green Supply Chain Award in 2012 and the 2011 Canadian Manufacturer of the Year Award.