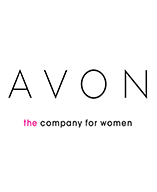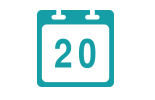 date of creation
1886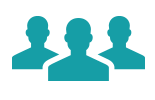 number of employees
40 000
ACTIVITIES
Global manufacturer of beauty products with revenues over $ 10 billion.
HISTORY
The founder of the Avon Products, David H. McConnell, did not originally intend to create a beauty company. He began his career selling travel guides. At some point, he started to offer free perfume samples as a gift for every purchased book, and realized to his own surprise, that the interest for perfumes was much higher than for the books. In 1886, he founded Avon Products. To sell the products, he decided to employ women. At the time of limited job opportunities for women on the market, it turned out to be a very successful revolutionary concept.
Female sales representatives turned out to be motivated and dedicated workers. McConnell encouraged personal responsibility and a sense of belonging between employees of the company, and the company's newsletter was even named "Family album". Avon continues to pursue that kind of approach till nowadays, stressing the importance of friendly spirit in the company as one of its core values.
Direct selling brought the company a tremendous success. In just about 40 years, total sales amount of the company reached $1 million. By 1972, it topped $1 billion and $10 billion by 2008. The company began to expand globally, employing sales representatives in Europe in Latin America. Currently Avon products are distributed in over 100 countries worldwide.
DESCRIPTION / KEY FACTS
Avon Products is a global manufacturer of personal care products, with annual revenues over $10 billion.
Avon Products is one of the largest direct sellers worldwide, distributing its products through around 6 million independent representatives in over 100 countries. Avon Products pays a lot of attention to the human resource management, offering attractive compensation plans and various bonus schemes for its 40,000 partners and employees worldwide.
Avon Product is a manufacturer of women's care products and a leading beauty company worldwide.