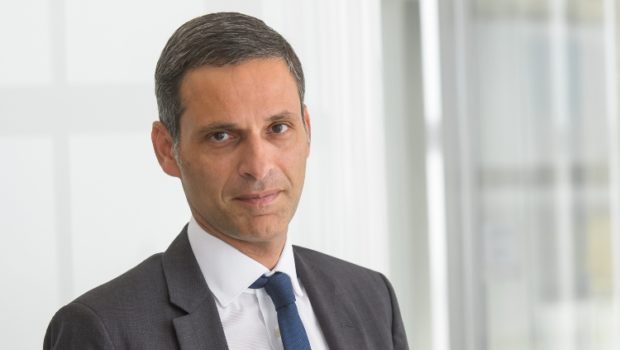 Saadé, born in Beirut, Lebanon, studied business at Concordia University in Montreal before opening a water cooler company that traded in both Syria and Lebanon. He would go on to join his father's shipping group, eventually taking over as CEO and Chairman of the entire CMA CGM group in 2017.
Training:
Saadé graduated with a degree in Business & Marketing from the Concordia University in Montreal.
Career:
Rodolphe Saadé is originally from Lebanon, and after studying business at Concordia University in Montreal, he started a water cooler company in Beirut called Dynamic Concept. The company traded in both Lebanon and Syria, giving Saadé his first taste of international trade.
In 1994, he joined the CMA CGM Group, at the time headed by his father, Jacques Saadé. Rodolpho's father was not lenient towards his son when it came to business, and never spared Rodolpho criticism or hesitated to put him in difficulty in front of the other executives.
Rodolphe Saadé would take positions in New York and then in Hong Kong, before returning to the company's headquarters in Marseille in 1997. Between 1997 and 2004, Saadé would take on increasingly important responsibilities at the head office, managing different shipping lines and taking on the role of Head of Transatlantic and Transpacific routes.
In 2004, Saadé was appointed to the position of Executive Officer in charge of developing regular lines on the north/south axes of the world, and in 2006 began managing the DELMAS line in Africa and in the Indian Ocean.
By 2010 he had been appointed as Vice Chairman and member of the Board of Directors, where he oversaw the financial restructuring of the Group.
In November 2017, he was made CEO and Chairman. In this position he would see CMA CGM successfully tender for CEVA Logistics in 2019, as well as launch an air freight division, CMA CGM Air Cargo, in 2021.
In 2022, Saadé bid for La Provence, Marseille's best-selling newspaper, eventually acquiring an 89% stake in the company for the cost of $81 million.
Anecdotes
Saade's numerous contributions to the shipping industry would see him bestowed with the title of "Commander of the French Legion of Honor" in 2015, by President Emmanuel Macron.

VIEW PROFILE LINKEDIN