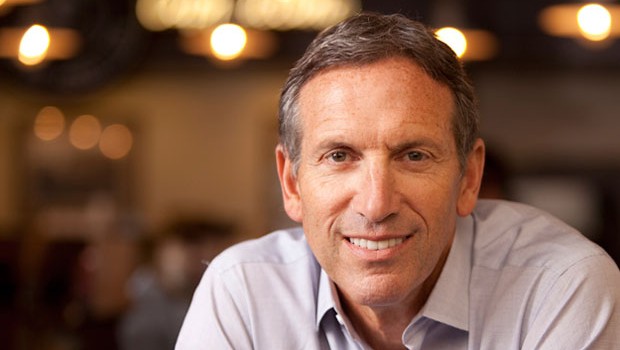 Howard Schultz, a 60 years-old American businessman, is the Chief Executive Officer and Chairman of Starbucks.
Education
Howard Schultz has a Bachelor of Arts Degree in Communication from the Northern Michigan University, in 1975.
Experience
Howard Schultz started his career at Xerox Corporation, he was a salesperson. He became the General Manager of Hammarplast, a drip coffee maker manufacturer, in 1980. In 1981, he moved to Starbucks and became their Marketing Director. He quit Starbucks in 1985 and opened Il Giornale, a coffee shop which quickly became successful. In 1987, he bought Starbucks and expanded it.
Anecdotes
Schultz used to own of the NBA basket ball team, Seattle SuperSonics.