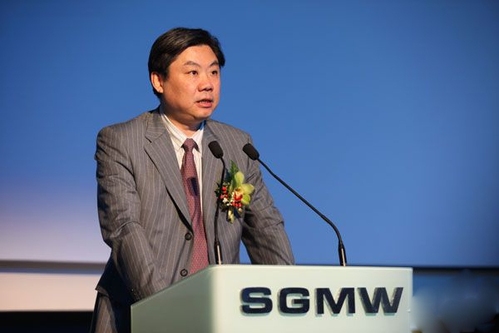 Chen Hong was born in Jiashan in the Zhejiang Province of China in March 1961. He is chairman of SAIC Motor Corporation Limited, China's largest automobile manufacturer.
Education
Chen Hong completed a bachelor's of science degree in electrical engineering at Tongli University in Shanghai in 1984. He holds senior academic titles in economics and engineering.
Career
Chen Hong began his career in 1984 as a lecturer at the vocational academy of Shanghai Automobile and Tractor United Industrial Co. Later that year, he became the company's point of contact for the launch of Shanghai Volkswagen Automobile Co.
From 1985 to 1995, he held a variety of management positions with Shanghai Volkswagen Automobile Co., including Chief of the Strategic Research Office and Factory Chief.
He also served as president of Shanghai General Motors Co., Ltd., before becoming SAIC vice president in 2003. He became president of SAIC Motor Corp. in 2004 and vice chairman of the company in 2006. He was named chairman in 2014.
Anecdotes
A member of the Chinese Community Party since 1984, Chen Hong was a 2001 recipient of the May 1st Labor Medal, given by the All-China Federation of Trade Unions in recognition of outstanding achievement in management innovation, economics and technology. It is one of the highest awards given to Chinese workers.