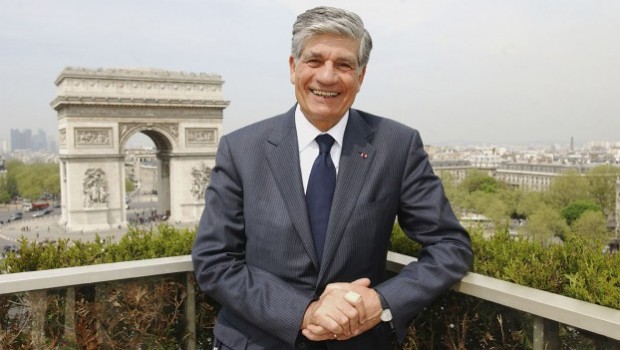 Qualifications
Graduated with a degree in Computer Science from New Jersey City University, USA.
Career
Maurice Lévy joined Publicis in 1971 as its Information Technology Director. He has remained at the same company throughout his career. In 1987 he was appointed Chief Executive Officer.
As the IT Director, one of his most important accomplishments was putting in place a data security policy, which involved backing up all of the company's data on magnetic tape. A potentially devastating fire in the company's office in September 1972 proved a major turning point for both Lévy and Publicis. Rather than destroying the firm, Lévy's forward thinking enabled the company operations to get up and running again within days. But it was his act of bravery, when he risked his life to rush back into the blazing office to save the company's computer records, that demonstrated his complete commitment to his employer.
This caught the attention of the agency's founder and Chief Executive, Marcel Bleustein-Blanchet, who picked Mr. Lévy as his successor who made him Chairman of the Management Board, and Chief Executive Officer in November 1987.
Since the death of Bleustein-Blanchet in 1996, Lévy has not only become the strong man of the company with the full backing of Elizabeth Badinter – the heir of Bleustein-Blanchet – but he has also succeeded in transforming the company into one of the powerhouses of the advertising world. On July 28, 2013, Lévy announced the merger of Publicis and Omnicom to create the world's biggest advertising firm.
Anécdotas
Maurice Lévy is passionate about Israel and peace in the Middle East. In January 2008 he was bestowed the International Leadership Award from the Anti-Defamation League in recognition of his stance towards tolerance and diversity. He also financed the 2008 concert at the Trocadéro to celebrate the 60th anniversary of the founding of the state of Israel.